Queen® Tiara Euphorbia™
At Queen® they are setting New Quality standards in Euphorbia milii breeding, focusing on the following selection criteria:
Large flowers in vibrant, long-lasting colors.
Compact, well branched growth and appearance.
Well documented improved longevity and ornamental value.
Well documented high level of ethylene resistance.
Needs only limited chemical growth regulation, leading to improved keeping quality.
Optimal plant quality, throughout the season, including early spring and late autumn, as well as production in warm climates or harsh winter conditions.
Available to ship to your location as bare root product.

For more information, feel free to download the catalogue below or get in touch with one of our sales representatives.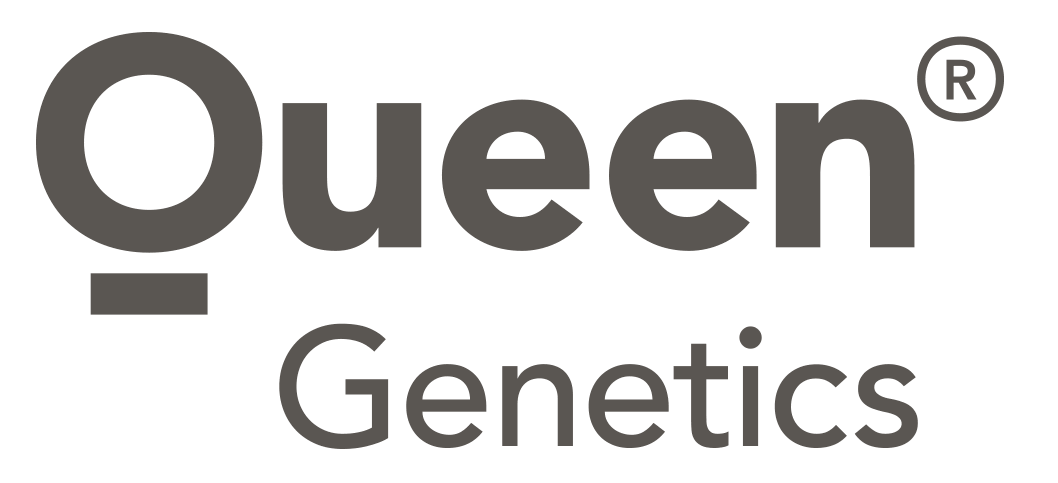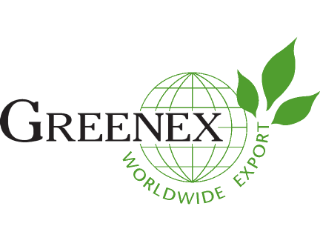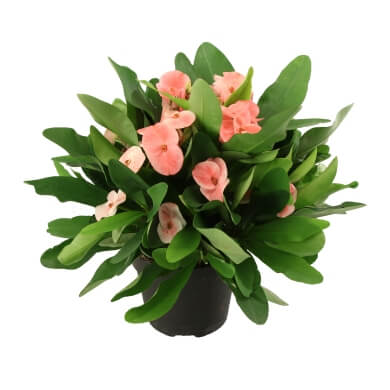 Charlotte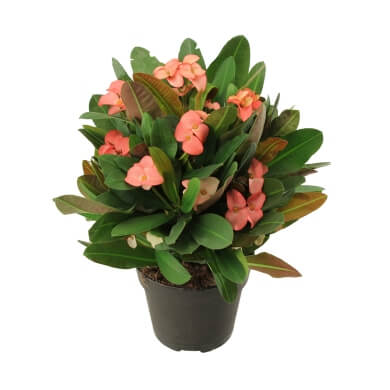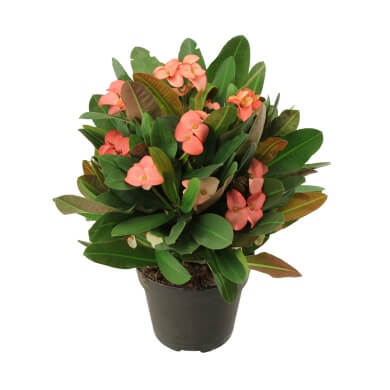 Clementine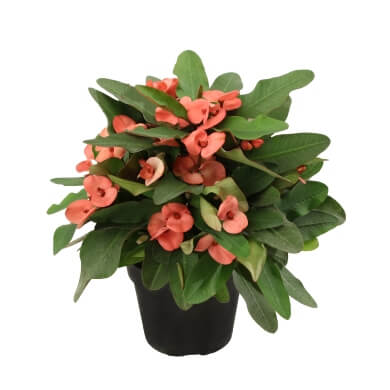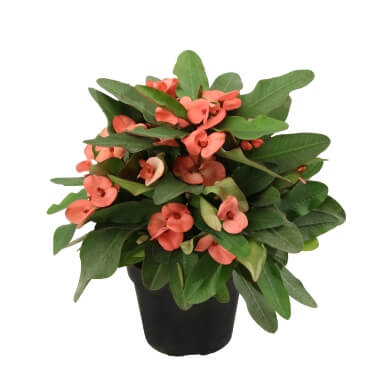 Isobel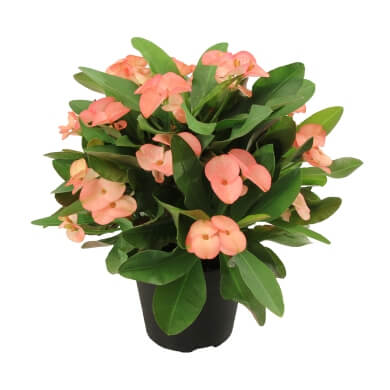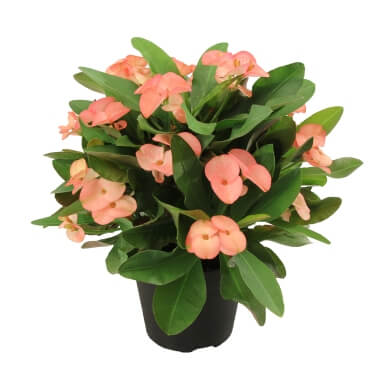 Zara