Greenex Product Highlight: Koppe Begonia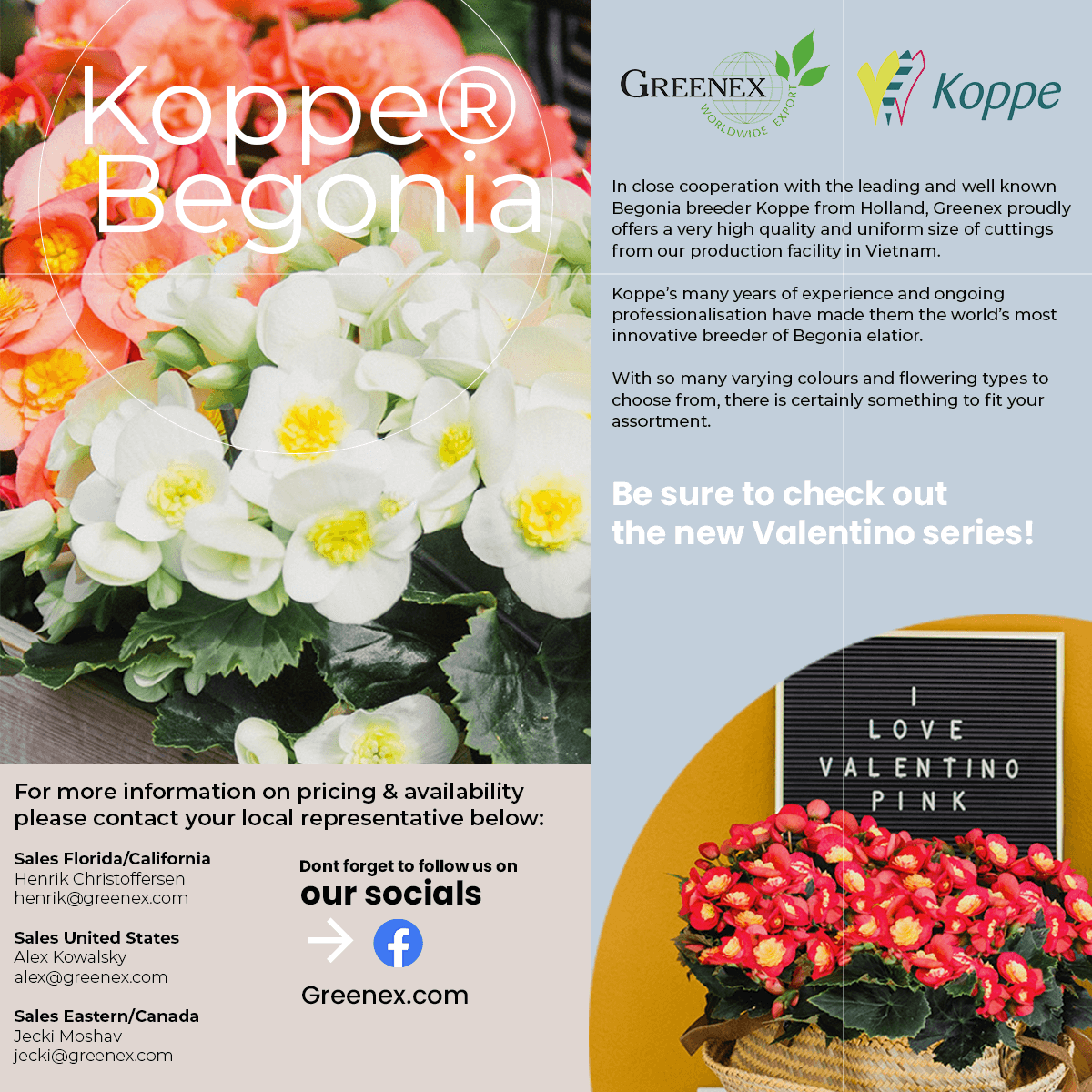 This month we are highlighting our fantastic Begonia.
In close cooperation with the leading and well known Begonia breeder Koppe from Holland, Greenex proudly offers a very high quality and uniform size of cuttings from our production facility in Vietnam.
Koppe's many years of experience and ongoing professionalisation have made them the world's most innovative breeder of Begonia elatior.
With so many varying colours and flowering types to choose from, there is certainly something to fit your assortment.