Kalanchoe Rosalina by KP Holland joins the Greenex assortment!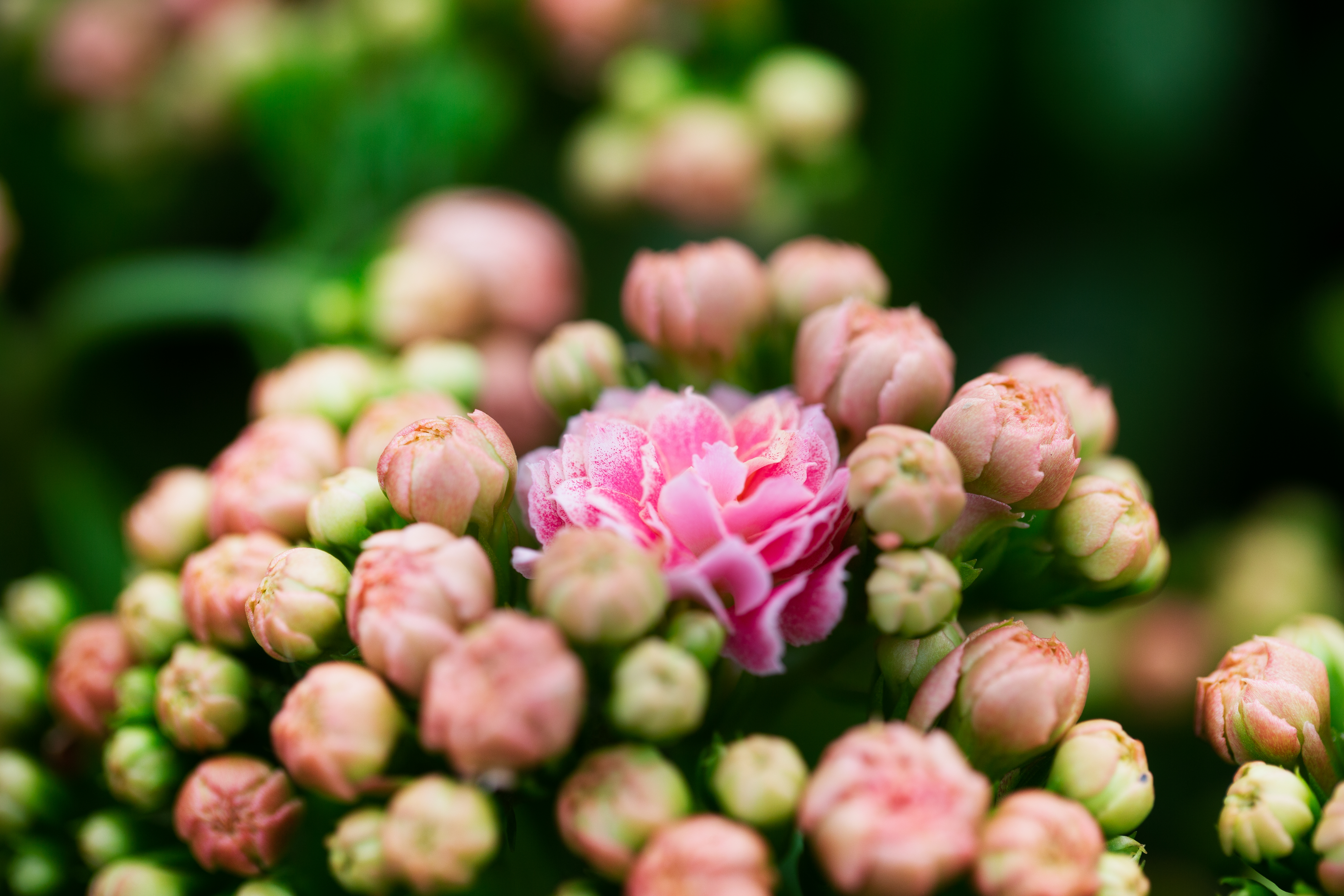 Kalanchoe Rosalina from KP Holland exclusively through Greenex in North America
Dutch Breeder KP Holland in cooperation with Greenex is happy to announce that we will be introducing our proven varieties of Rosalina Kalanchoe to North America. The genetics of this assortment have already made their mark in the rest of the world and are now available in North America. Greenex is pleased to be able to offer the Kalanchoe Rosalina assortment to its portfolio as of January 1st, 2023.
Uniform assortment for modern growers
The Kalanchoe Rosalina assortment is focused on meeting the needs of modern growers. Due to the uniform growth and flowering method, this means that most varieties can be grown together with the same production requirements on the same bench greatly improving quality of life for growers and highly benefiting facilities with automation. The Kalanchoe Rosalina assortment is characterized by its full umbels, uniformity, short production time and compact growth and plant structure. This is seen across all colors of the assortment. The Kalanchoe Rosalina assortment also responds to the desire for minimal PGR use. 
Strong collaboration in North America
Thanks to the new collaboration with Greenex, the KP Holland Kalanchoe Rosalina assortment is now also available to North American growers, exclusively through Greenex. Spathiphyllum Cupido and Siam Curcuma genetics has been strong in the North American market for many years together with ForemostCo.
 Greenex is well known and respected in North America as a supplier of high-quality young plant material that promotes the latest innovations from horticultural breeders and offers end-to-end customer service to their customers. The company has a global presence with five locations across: North America (Ontario, Canada and Florida, USA), Central America (Dominican Rep.) and Europe (Denmark and the Netherlands).
Available from January 1st 2023
The wide Kalanchoe Rosalina assortment will be available to growers in North America from January 1st, 2023. The Rosalina assortment can be viewed on both: www.greenex.com and www.kpholland.nl/breeding. For more information please contact: info@greenex.com or visit the website www.greenex.com to contact your local sales representative.